RF Vacuum Lumber Drying Machine
RF Vacuum Lumber Drying Machine
Brand :DX
Product origin :HeBei,China.
Delivery time :30 Working Days
Supply capacity :7Sets/Month
High Quality HF Vacuum Wood drying Machines
The HF vacuum wood drying machine is result of design combining high frequency medium heating technology and vacuum cryogenic dehydration technology,greatly reduced drying time and avoid high temperature damage of wood.
It apply to all the kinds wood, such as oak ,verawood ,rose wood , the moisture can be reduced from 60% to 8% even 6%,
only need to 3- 7 days each batch.
Product Description
1) Working Principles
High frequency generator heating principle HF generator is the core of dielectric heating equipment. It applies three phase alternating current to form frequency oscillation electric field .Under this high frequency electric field, the molecules like water .glue or PVC will be polarized and form two poles. The electric field will change pole rapidly meanwhile all the molecules will also move in very high speed. The friction and impact among molecules can make material get heated in short . time. Then the water will be vaporized, glue becomes solid and PVC gets softened rapidly.

The drying principle
High vacuum timber dryer adopts high frequency drying, inside and outside of wood timber is heated at same time, uniform heating, high speed drying, short time and good quality, which can keep the timber nature color, meanwhile, the timber is aerated under the vacuum environment, non-cracking, especially applied for the thick and hard precious wood, wet wood.Temperature and accuracy testingadopts optical fiber testing, it is effectively avoid High frequency interfering measuring instrument.It adopts weight method and Kiln moisture meter, which cantest moisture rate online,The container is handled by professional chemical anticorrosion, no rustiness, so that save the container maintenance and avoid pollute the timber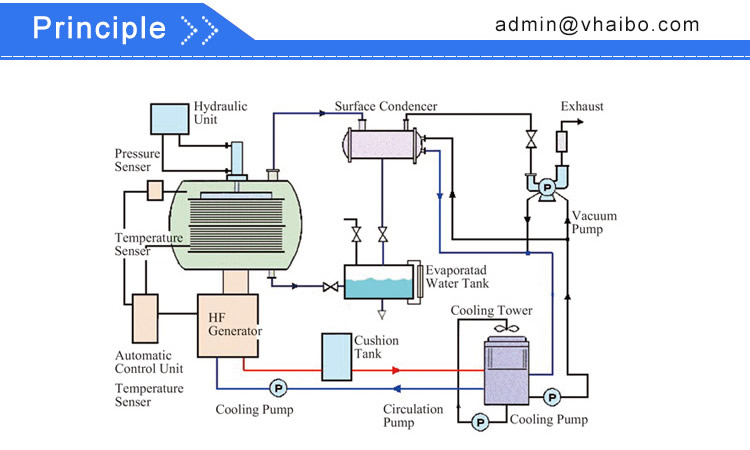 2)Applications of DXHF vacuum dryer
Normal solid wood;
Rose wood,hard wood, verawood,red sandalwood, large square beams etc.;
Thin plane cutting board,peeling veneer floor
Advantages of High frequency vacuum wood dryer
1. Heating fast and uniformly, fast drying(:more than10 times faster than conventional steam dryer);
2. Saving labor, cost and drying time;
3. Full-automatic, easy to control and operate; flexible and simple;
4. High outturn percentage, no crack, no deformation;
5. Environmental protection;
6. New square design tank increase the availability of the inner space;
7. Bacteria and worm killing, high outturn percentage ;
8. Drying apply for all kinds of wood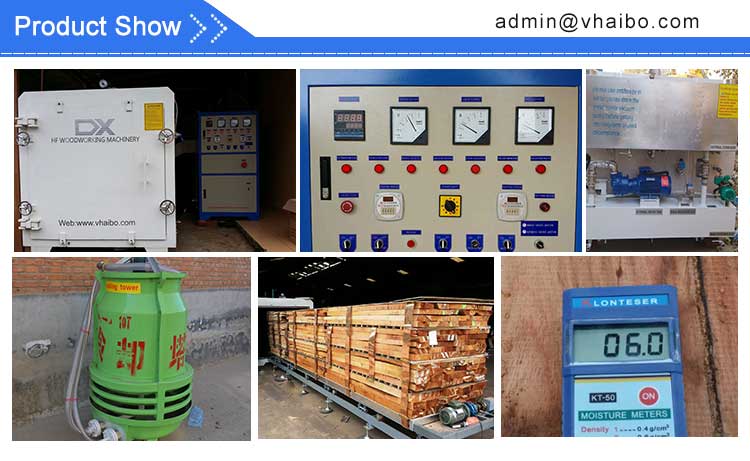 Get more information(Click) :
6CBM 8CBM 10CBM 12CBM
Please feel free to give your inquiry in the form below. We will reply you in 24 hours.